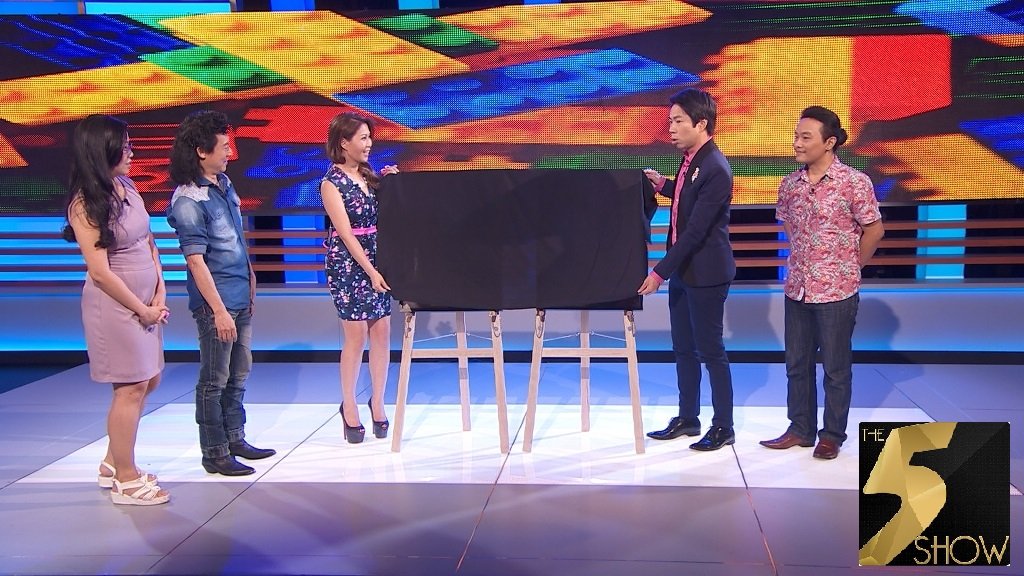 (From left: Dr. Martha Lee, Frankie, Yasminne, Enlai and Nicholas Foo)
Hi friends,
for those of you who missed it on TV, here's the video link to the recent The 5 Show episode with Frankie and other friends:
http://video.toggle.sg/en/series/the-5-show-2015/ep121/344303
Singapore's only LEGO Certified Professional, Nicholas Foo, was featured in the episode as well. (He's a professional LEGO builder!) He built an amazing set of LEGO portraits of the hosts:
(Source: www.facebook.com/yazcheng)
Here's a link to his website:
http://www.blackbulbcreations.blogspot.sg/
Cheers!